Complete Rolloff Services
Your waste management partner
Your waste
management
partner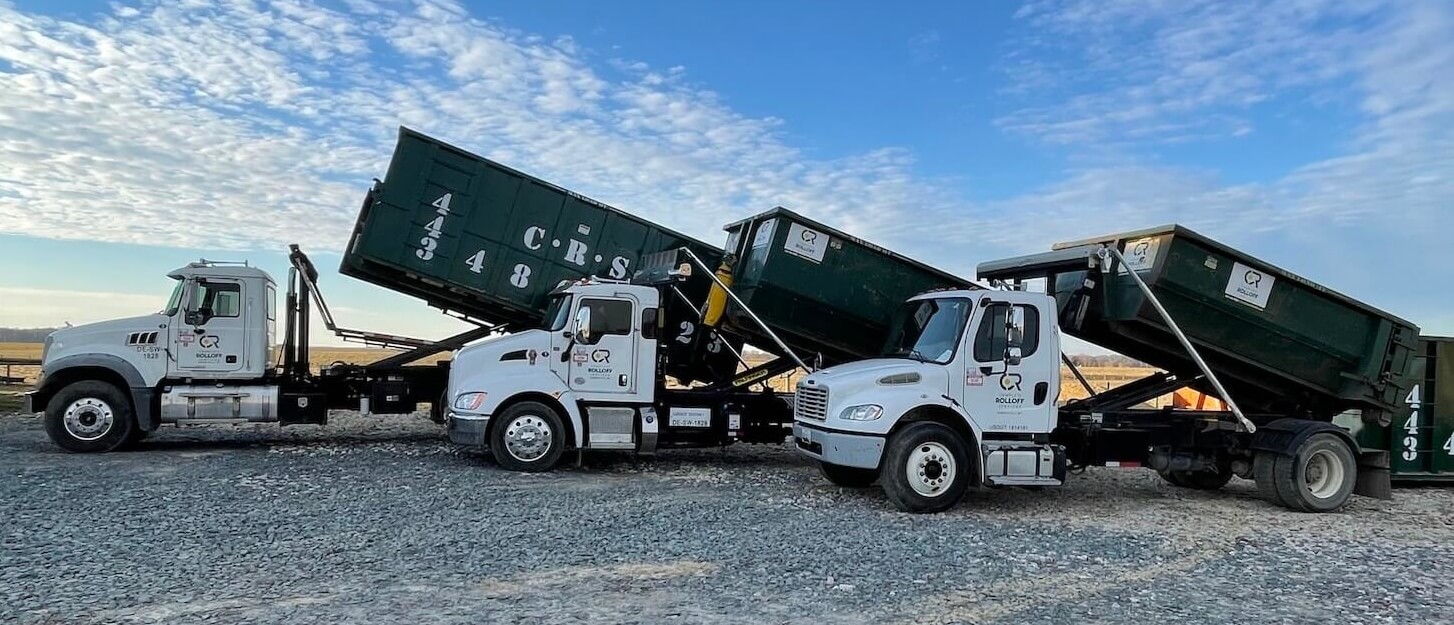 Whether you're expanding, renovating, or simply managing waste: You've got a business to run and you need a company you can rely on. We are ready to earn your business!  Our commitment is the reason why so many businesses on the upper eastern shore of Maryland and neighboring Delaware use us for their rolloff container rentals! Whether you are a contractor, business owner, or a project manager and require a dumpster rental, we can't wait to serve you!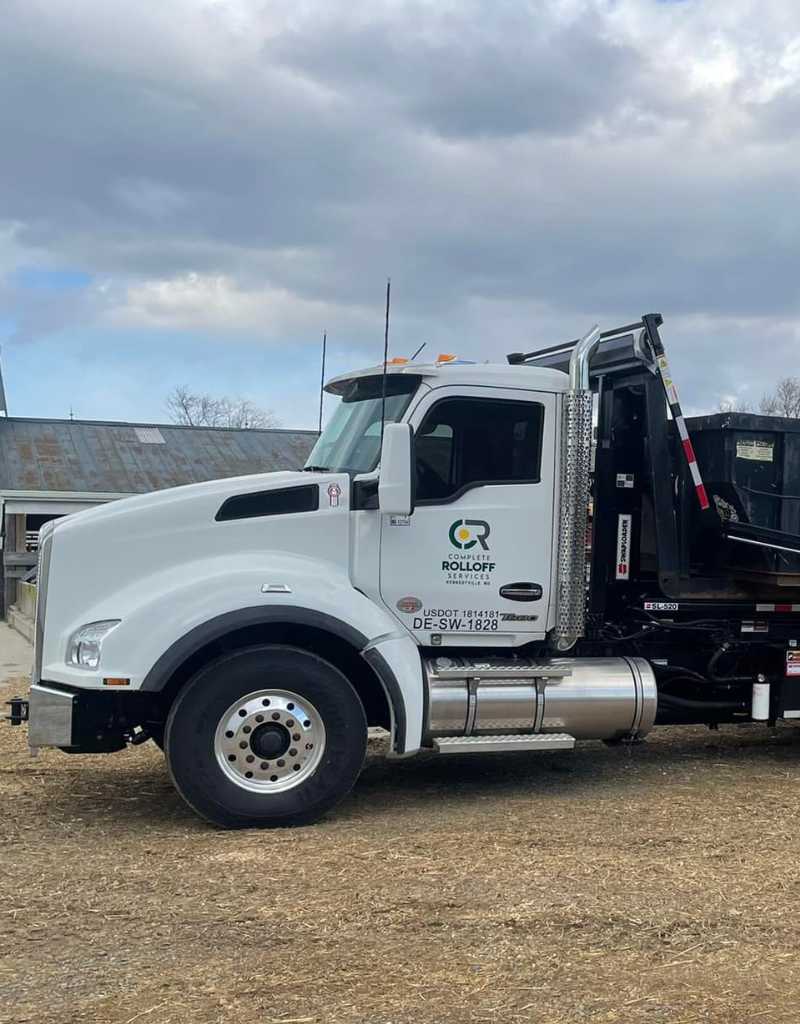 Complete Rolloff Services provides rental containers for residential and commercial projects of all sizes and kinds!
Note: We do not accept environmental wastes such as paints, fuels, acids, and tires
as these materials require special disposal due to potential environmental harm.
New Construction & Remodeling
Construction Debris, Concrete
Building Renovations & Refurbishing
Roofing Materials
House Cleanouts
Appliances, furniture & fixtures
Dock Repair & Pile Driving
Spring Cleaning Projects
General Waste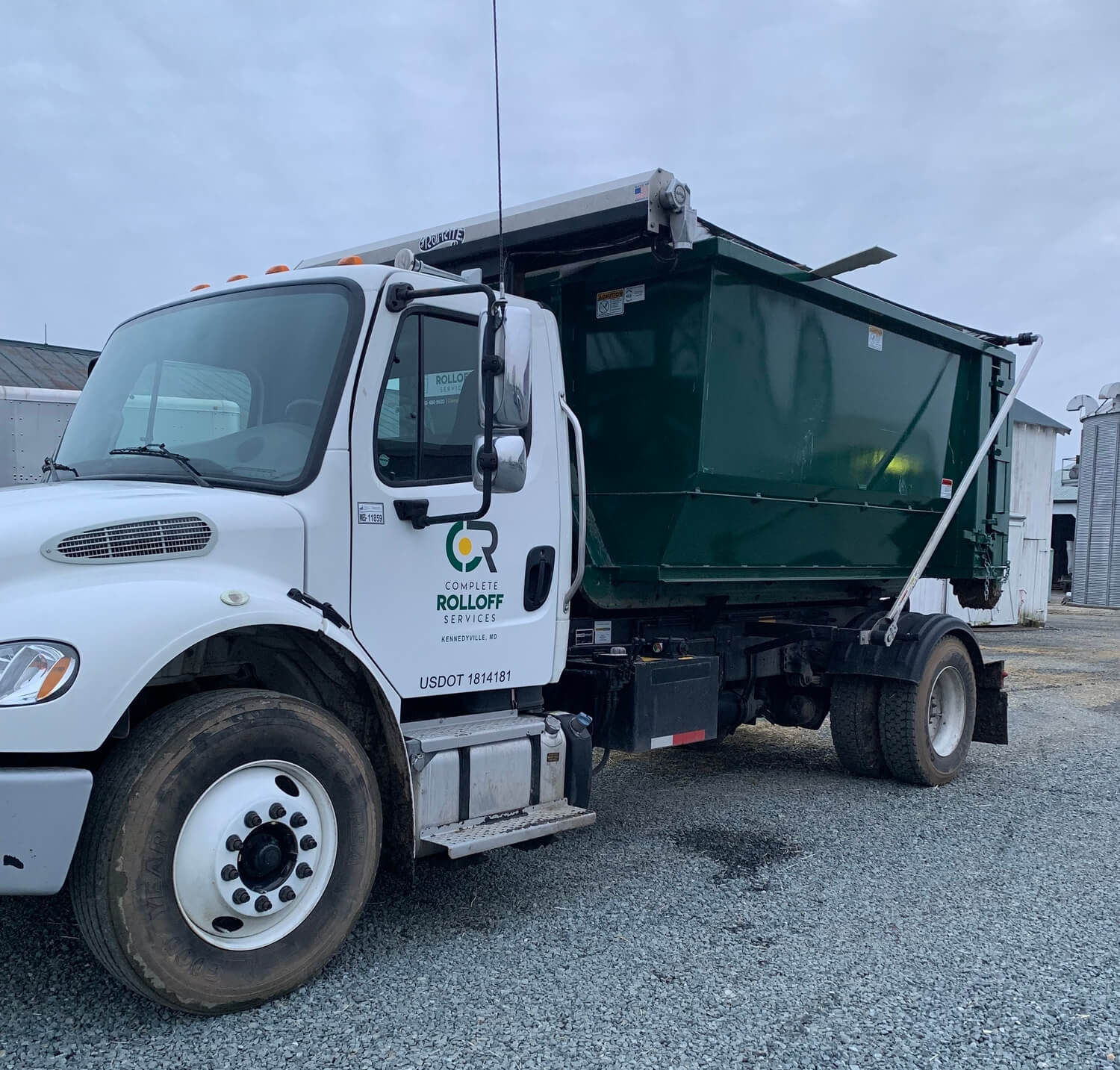 CRS provides customers with a rolloff container rental experience that's faster, easier and cleaner than you'll find with other suppliers.
How do we do it? By paying attention to all the little details of every job and every customer, so that your experience is always smooth and hassle-free!
Affordable local dumpster rentals with no surprise fees or surcharges
Flexible rental periods with on-demand delivery and pickup – when and where you need it
Super-responsive and friendly customer service
We're a family-owned business located in Kent County, right in the heart of the Upper Eastern Shore. When you work with our team, you'll also receive the kind of friendly, personalized service you appreciate but that's so hard to find these days.
Here's our commitment to you: At CRS, you're never a number – you're a valued customer! And that commitment is the reason why so many people come to us first for their rolloff container rentals.
No project is too small or too large for CRS! We'll provide you with the best fit for your next project, with five dumpster sizes:
10-yard cubic dumpsters (12' x 8' x 4')
15-yard (12' x 8' x 5')
20-yard (15' x 8' x 4')
30-yard (21' x 8' x 5')
40-yard (21' x 8' x 7')
Our 10- and 15-yard containers fit where others won't. They're perfect for tight spaces.
Our 20- and 30-yard containers are for larger projects. Plus, CRS is one of the few places where you can rent a big 40-yard container if you need one.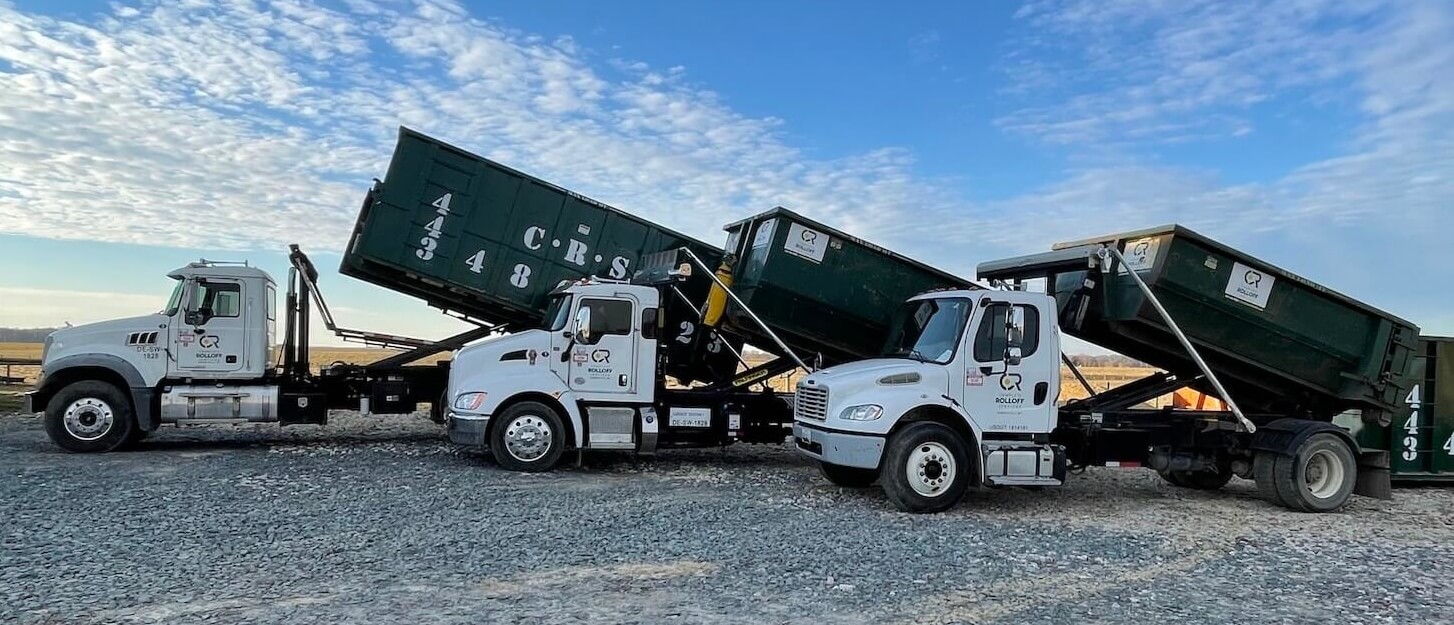 We service Maryland's Upper Eastern Shore and neighboring Delaware, including the following towns and surrounding areas:
Caroline County, MD
Denton, MD
Federalsburg, MD
Goldsboro, MD
Greensboro, MD
Hillsboro-Ridgely, MD
Marydel, MD
Cecil County, MD
Cecilton, MD
Chesapeake City, MD
Earleville, MD
Elkton, MD
Queen Anne's County, MD
Church Hill, MD
Centreville, MD
Queenstown, MD
Grasonville, MD
Stevensville, MD
Kent County, MD
Chestertown, MD
Galena, MD
Kennedyville, MD
Rock Hall, MD
Worton, MD
Talbot County, MD
Cordova, MD
Easton, MD
Oxford, MD
Saint Michaels, MD
Trappe, MD
Central Delaware
Clayton-Smyrna, DE
Middletown, DE
Odessa, DE
Complete Rolloff Services

2023 Complete Rolloff Services LLC. All rights reserved. Privacy Policy.